What's the difference between custom wedding stationery and something from a "big box" company like Wedding Paper Divas or Minted? That's one of the questions I hear the most from brides, friends and family who don't know the process of designing custom paper.
When a couple comes to Lilliput Design Studio for their wedding paper goods, they  get something big box invitation companies can't provide: one-on-one service. A designer that's ready and eager to make their paper dreams come true. A custom invitation suite that's completely unique to the wedding and the couple, infused with your personalities. And a friendly, helping hand to guide you through the ins-and-outs of wedding invitations. I'll help you with everything from choosing the ideal printing method to the etiquette of addressing your envelopes.
Want to know a little more about the process? Here's a little overview of what goes into your heirloom stationery…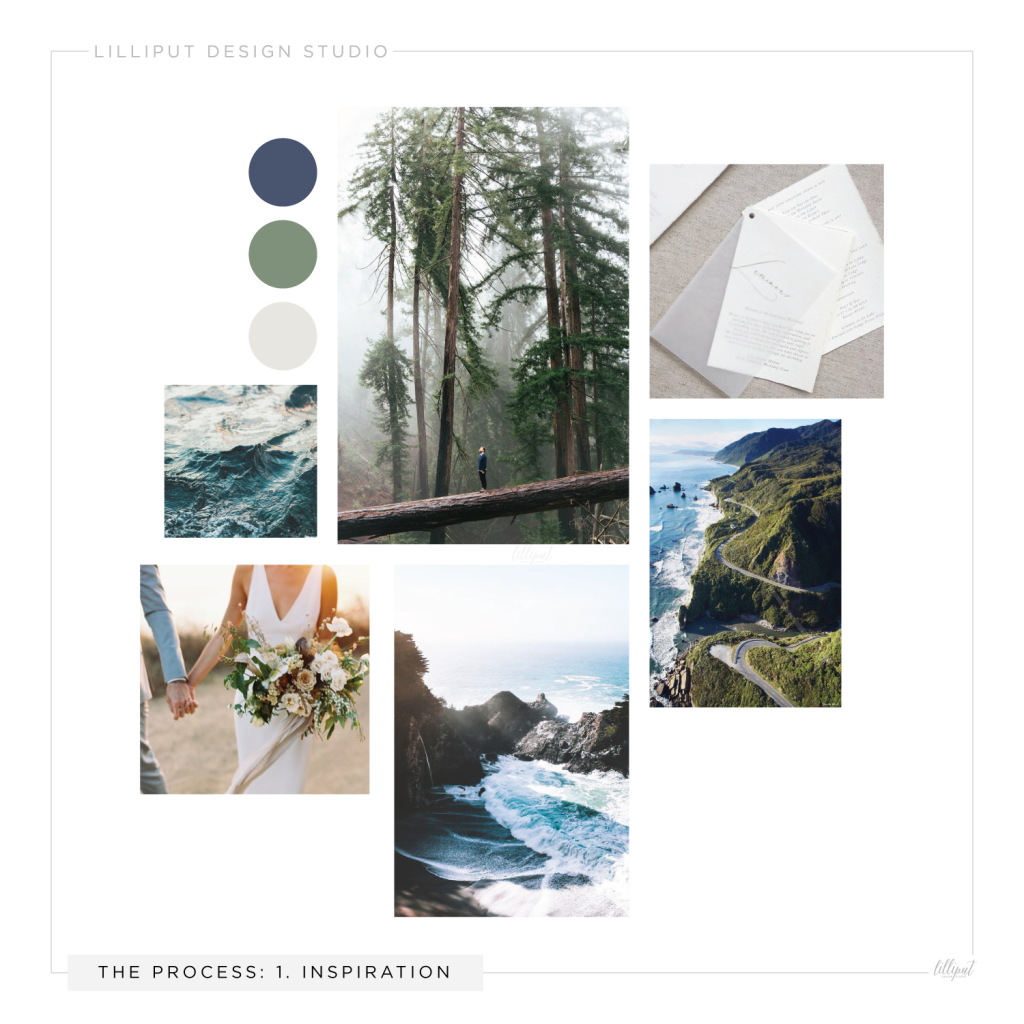 Gathering Inspiration
The first step is to gather inspiration for your wedding invitations. A mood board will capture the perfect feel. We'll work on creating a color palette, choosing typefaces, and suggesting different kinds of paper, and print methods.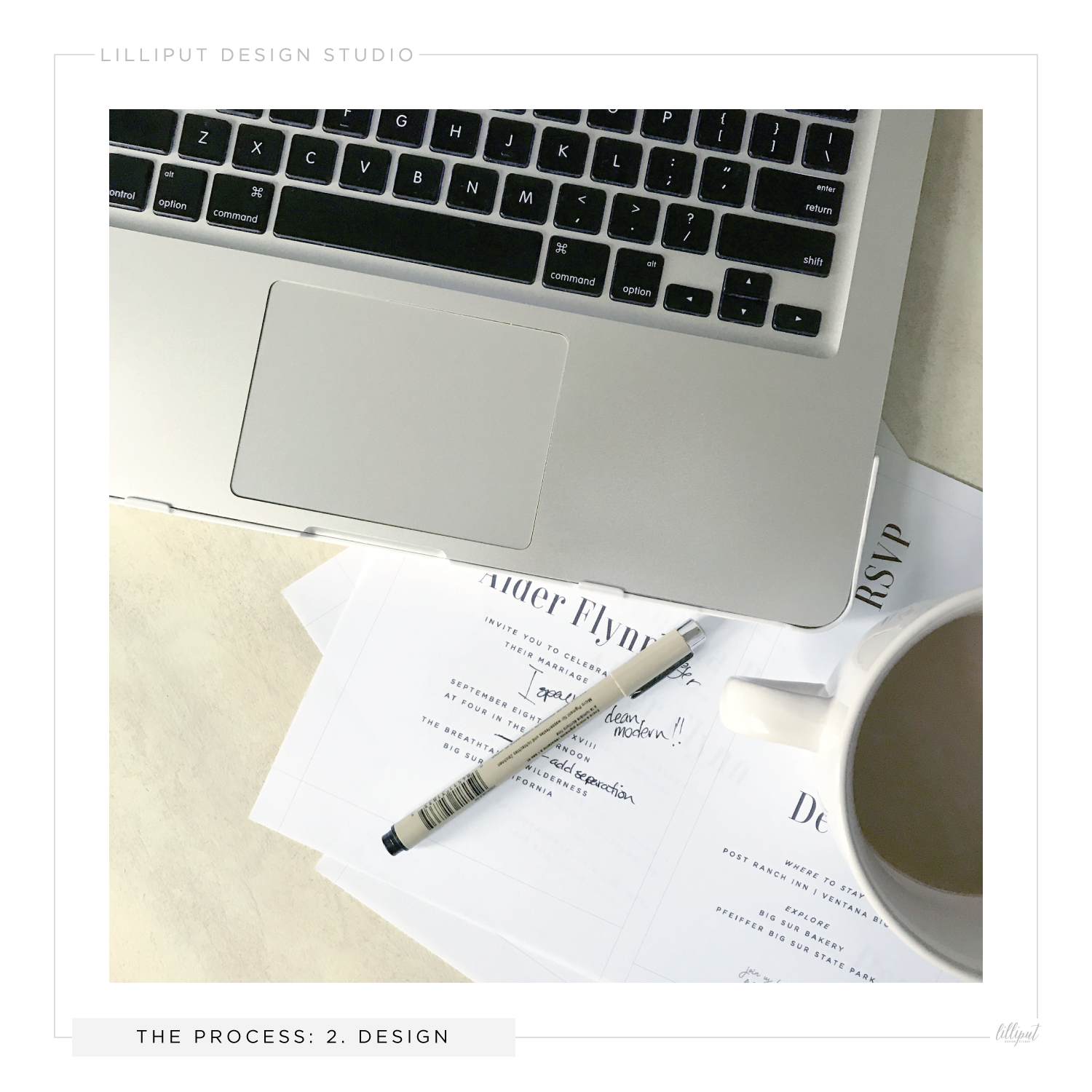 Starting the Design Process
Once we have a good idea of the direction we want to go in, we'll start laying out your custom design. Lilliput Design Studio generally provides a few "rough draft" options to choose from. We'll tweak things in the design with a few revision rounds until we have the perfect piece.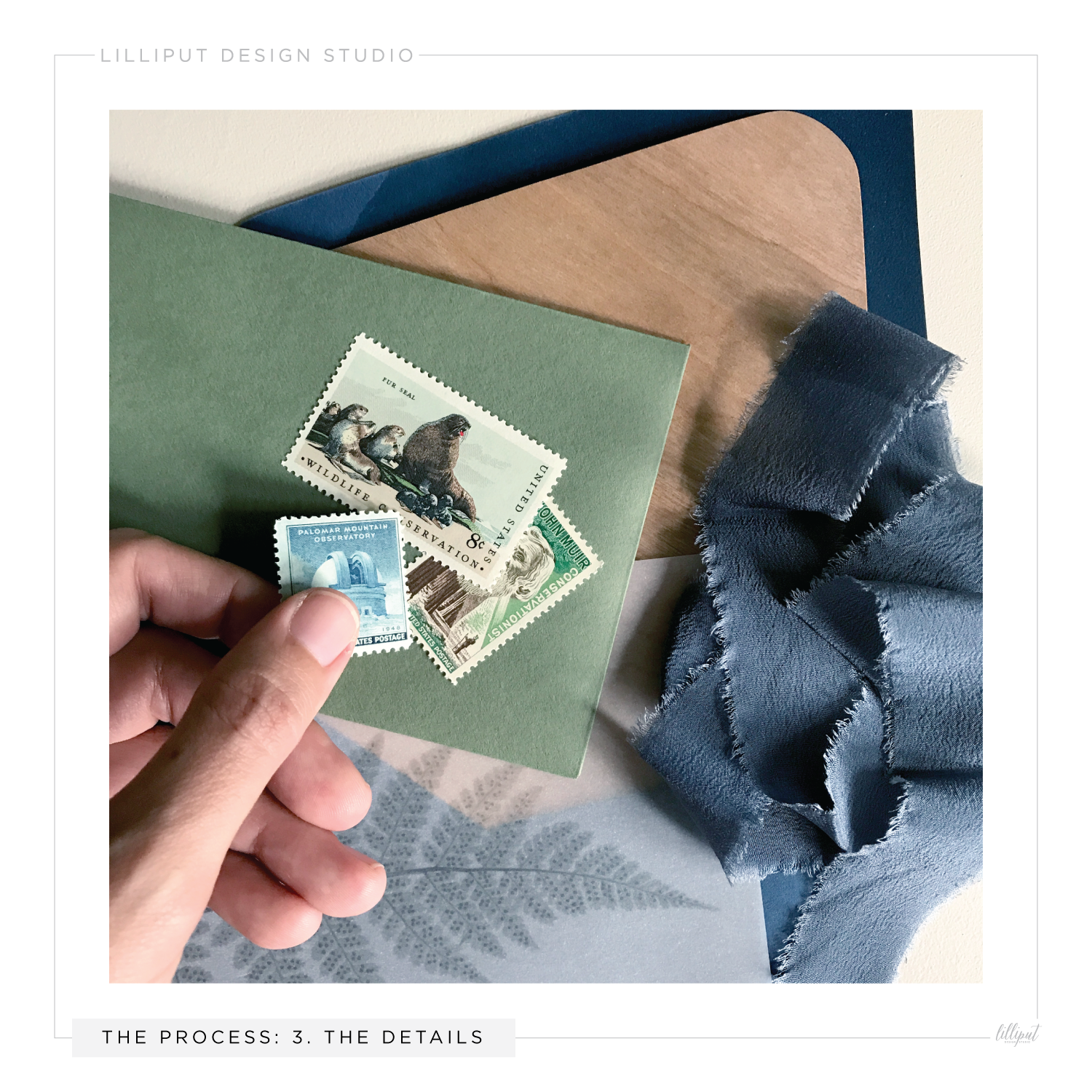 The Finishing Touch
Delicate silk ribbon or twine. A vellum overlay. The perfect envelope liner. Vintage stamps. Together we'll select the perfect details that will bring even more personality to your wedding invitations.
An Heirloom to Treasure
All of the steps will come together to our final masterpiece… A stationery suite that's perfectly tailored to your wedding, your personality, and that you'll treasure for years to come.
Your wedding is unique, so let's word together to create timeless, heirloom-worthy stationery for one of the most important days of your life!
Ready to create gorgeous wedding stationery together?